Filtration
We offer HEPA filtration setups in several different configurations depending upon your application need. All setups include our #800-MAGNA, Magnehelic Gauge indicators.
HEPA filters can be in the following shapes:
A. Round. Catalog #800-H8. Our standard "Multi-Purpose" 8" round HEPA filter.
B. Rectangular. For PCR and special isolators. Part number: 825-HEPA
C. Canister (Capsule). Catalog #800-HEPA/P. For filtering pressure overflows. NOTE: Our Carbon (Charcoal) filters can also be mounted onto our HEPA filters. Four (4) styles available.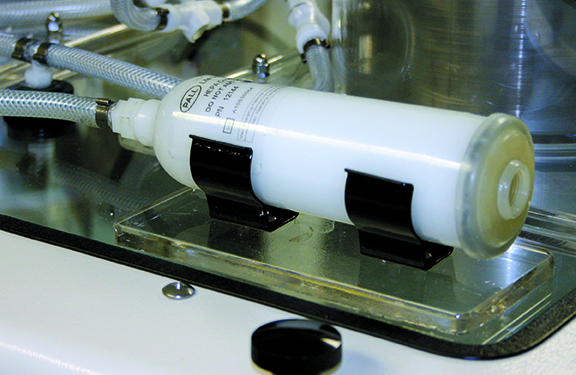 800-HEPA/P
HEPA Capsule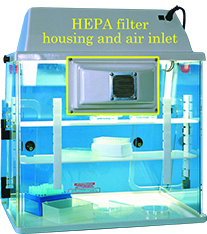 825-HEPA
Replacement HEPA Filter for 825-PCR/HEPA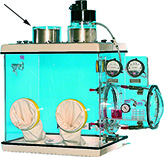 800-H8
8" round HEPA filter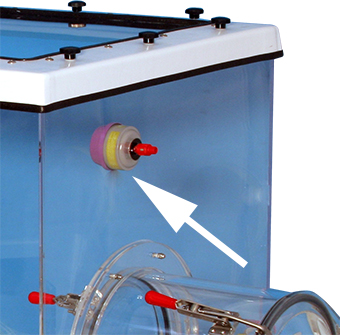 830-FILTER
Replacement HEPA Filter for pop valve on 830-Series glove boxes.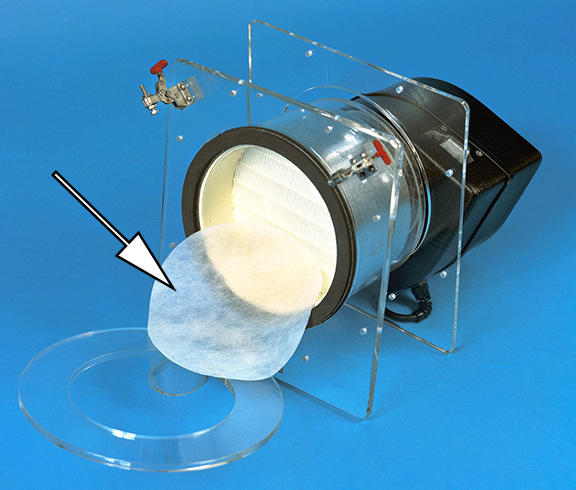 MS2044
Replacement pre-filters
Carbon Filtration Systems
800-CARBON/A Replacement Carbon Filter (8ӯ) (203mm) diameter. One (1) per package. Impregnated Carbon Filter for alkaline type fumes.
Buy Now


800-CARBON/B Replacement Carbon Filter (8ӯ) (203mm) diameter. One (1) per package. Impregnated Carbon Filter for ammonia or amines.
Buy Now


800-CARBON/C Replacement Carbon Filter (8ӯ)(203 mm) diameter. One (1) per package. Non-Impregnated Carbon Filter for absorption of aromatic hydrocarbons, organic vapors, keytones, alcohols, organic acids, esters, Nitrogen compounds, and odors.
Buy Now


800-HEPA/CARB, Combination HEPA / Non-Impregnated Carbon Filter.
Buy Now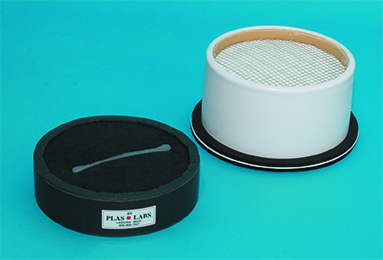 Carbon Filter and 800-H8 HEPA Filter