Doors, Additional Access Doors
Addtional flat side access doors can be added to most PLAS-LABS' glove boxes. These are factory mounted when a new PLAS-LABS' glove box is purchased.

Access doors allow the researcher to introduce larger equipment into the glove box.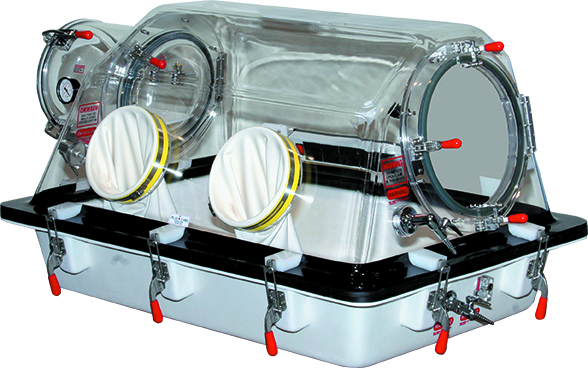 818-GB with flat side access door on opposite side of transfer chamber.